Conference Announcement
'Mortality and Imagination: The Life of the Dead in the Middle Ages and the Renaissance'
We are pleased to announce that the 21st Biennial Conference of the Southern African Society for Medieval and Renaissance Studies will be held at Mont Fleur, Stellenbosch, South Africa, on 30 August-2 September 2012.
The theme of the conference is
'Mortality and Imagination: The Life of the Dead in the Middle Ages and the Renaissance'
. In an effort to facilitate a wide-ranging, interdisciplinary conversation, we encourage scholars working in any discipline to submit abstracts addressing this theme.
We also invite scholars working on any related aspect of the Middle Ages or Renaissance to submit abstracts for consideration.
We are proud to announce that Helen Fulton
, BA (Sydney), Dip. Celt (Oxon.), Ph.D. (Sydney) has agreed to be the keynote speaker at the conference.
Helen Fulton is Professor of Medieval Literature in the Department of English and Related Literature and the Centre for Medieval Studies at the University of York. Her main research areas are medieval literatures, Celtic studies, Arthurian literature, and critical theory.
A graduate of Linacre College, Oxford, and the University of Sydney, Helen has held a Leverhulme Postdoctoral Fellowship at the University of Wales, Aberystwyth, and Visiting Research Fellowships at Corpus Christi College, Cambridge, and the Institute of English Studies, University of London. She has over 50 publications, including 7 authored or edited books, and has convened 3 major international conferences as well as organising numerous sessions at international conferences. She has given 6 keynote addresses and many invited papers in the UK, US and Australia. She is currently a member of the AHRC Peer Review College, the editor of a refereed journal (
Transactions of the Honourable Society of Cymmrodorion
), and a member of several editorial boards including the University of Wales Press. She has been the founding Director of three research centres and played a major role in research strategy in her previous post as Director of the Research Institute for Arts and Humanities at Swansea University.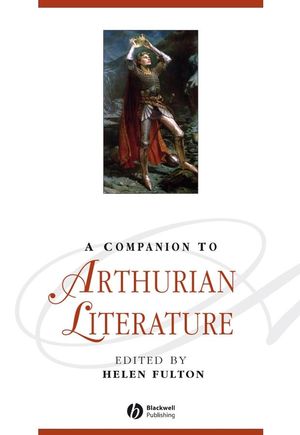 Helen has extensive experience of leading research projects in the UK and Australia, acting as Principal or Co-Investigator on 13 funded projects (British Academy, AHRC, Australian Research Council). She recently collaborated as Co-Investigator on an AHRC-funded research project, 'Mapping Medieval Chester',
using digitization and GIS mapping (
www.medievalchester.ac.uk
) and is now leading two teams in the development of further projects, 'Middle English in Medieval Wales' and 'Britain, Ireland and the Italian Renaissance: Reception and Influences'. Other current research includes an edition of the Middle Welsh version of the Troy story (
Ystorya Dared
) and completion of a monograph,
The Medieval Town Imagined
.
Her most recent publications are the edited collections
Companion to Arthurian Literature
(Wiley-Blackwell, 2009) and
Urban Culture in Medieval Wales
(University of Wales Press, forthcoming).
Please send proposals (250-300 words) for 20-minute papers to
Professor David Scott-Macnab
by 31 January 2012
.
The University of Johannesburg Medieval and Renaissance Study Group
held its annual symposium on Saturday 29 October 2011.
The theme this year was
Journeys and Journeying – Literal and Metaphorical – in the Middle Ages and Renaissance,
which produced an interesting range of offerings
.
The programme was as follows:
Prof. Leonie Viljoen (Research Fellow, Dept of English Studies, UNISA):
'...to seken straunge strondes': Some Thoughts on Medieval Pilgrimage
Ms Sonia Fanucchi (Dept of English, WITS):
Conversations with Dante: Journeying through the Inferno in South African Classrooms
Dr Mitzi Andersen (formerly Dept of English, UNISA):
Travels and Terminations: A Consideration of Books 7 and 8 of Malory's Le Morte Darthur
Ms Ansie De Swart (Independent Scholar): Then and Now: Journeying to Compostela
The day's proceedings culminated in a unique performance of Medieval Music on original instruments by Simon Stengel, aka Jongleur.
For more information about the
University of Johannesburg Medieval and Renaissance Study Group
or to be added to their mailing list
, contact Prof. David Scott-Macnab in the Department of English on 011 559 3456, or by email at
dscott-macnab@uj.ac.za
.
The Eighth Triennial Congress and Conference of the Shakespeare Society of Southern Africa
Rhodes University, Grahamstown
Eastern Province, South Africa
It is with pleasure that we invite you to participate in our forthcoming Conference.
Theme: Staging Shakespeare – Direction, Design and Reception:
This conference looks at Shakespeare in the theatre, with particular attention to the contemporary and historical challenges of staging his plays. Accounts by directors, theatre practitioners, and theatre historians are particularly welcome. We are very pleased that the following have agreed to give plenary lectures:
Robert Gordon. Professor of Drama and Director of the Pinter Centre for Research in Writing and Performance of Goldsmith College, University of London
Dame Janet Suzman, the famous Shakespearean actress and author of
Acting with Shakespeare
Scott Newstok, Professor at Rhodes College, Tennessee. Author of many books and articles on Shakespeare
Papers of 25 minutes duration are invited on the following or related topics:
Shakespeare on stage: contemporary approaches

Visualising the Shakespearean stage: stark or sumptuous?

Staging Shakespeare's text: what price language?

Beyond Words: Shakespeare and Physical Theatre

Styling Shakespeare for film

Staging my country's Shakespeare

The influence of Victorian Shakespeare on stage and in literature

Tweaking Shakespeare - the director's 'Aye': feminist/proletarian/(anti-) sexist/religious/eco-critical productions

Shakespearean music and choreography

Touring Shakespeare

Shakespeare on the South African stage

Shakespeare between cultures: reaching the multivalent audience

Indigenising Shakespeare on stage

Staging Shakespeare in translation.
Abstracts of no more than 250 words should be sent to the conference coordinator, Warren Snowball (
w.snowball@ru.ac.za
) by 29th February 2012. Those who wish to put together special interest sessions should notify the coordinator concerning the proposed topic and participants.
For further information and to answer any queries, please contact the conference secretary, Eddie Baart:
shakespeare@ru.ac.za
Monday 2nd July Transport from Port Elizabeth airport and settling into accommodation
Evening - Welcoming cocktail party given by Rhodes University
Tuesday 3rd July Registration, Congress Business Meeting, Presentation of papers
Evening free for delegates to sample the National Arts Festival
Wednesday 4th July Presentation of papers,
Afternoon game drive and conference dinner
Thursday 5th July Presentation of papers,
Evening - specially commissioned performance of a Shakespeare play.
Registration: A website for registration for the conference is under construction.
Accommodation: As the National Arts Festival is running at the same time, accommodation in Grahamstown will be at a premium. Delegates may stay in a residence of Rhodes University at a reasonable cost, Accommodation is in single rooms with communal toilet facilities. Breakfast is provided. The Conference proceedings are held on the Rhodes campus, within easy walking distance of the residences.
The National Festival of the Arts is running in Grahamstown from 28th June to 8th July with hundreds of shows in the Main Program and on the Fringe. Delegates to the Shakespeare Conference may wish to extend their stay to sample the Festival. There are also many famous game parks close to the town (Shamwari, Kwandwe, Pumba ....) which provide one-day game drives.
Emeritus Professor Eddie Baart
Shakespeare Society of Southern Africa
---
Victor Houliston
delivered his inaugural lecture as a Professor of English Literature at the University of the Witwatersrand on 30 September 2010. A good crowd turned up to listen, some deluded by the title, 'The Missionary Position'. The sub-title, 'Catholics writing the History of the English Reformation', refers to the view of the English 'schism' developed by the Elizabethan Catholics Nicholas Sander ('Dr Slander', notorious for the scandalous things he wrote about Anne Boleyn), William Cardinal Allen and Robert 'Polypragman' Persons – who saw themselves as missionaries to an England plunged into outer darkness. The lecture will be published in a forthcoming number of
English Studies in Africa
, the Wits Journal of the Humanities.
Sharing amusement with Noel Garson, Professor of History and former Dean of Arts, University of the Witwatersrand
All the spring blossoms: mother-in-law Bernadette Oliphant,
daughter Rebecca and wife Arlene
The academic procession: Libby Meintjies (Head of School of Literature and Language Studies),
Patrick Fitzgerald (DVC, Chair), Victor Houliston, Tawana Kupe (Dean of Humanities),
Christopher Thurman (Department of English, respondent)
George King
writes: I spent four days in the Netherlands in early April to attend a fascinating conference at Utrecht University on 'Negotiating "the West" Music(ologic)ally'. Although t
he trip was all too short,
I managed to fit in an unforgettable performance of Bach's St John Passion by the Amsterdam Baroque Orchestra and Choir at the Westerkerk under the superb direction of the legendary Ton Koopman, with Jaap ter Linden on gamba and a clutch of outstanding soloists.
Before moving on to Utrecht I visited a fabulous exhibition of Islamic art, 'Passion for Perfection', at the Nieuwe Kerk. The art on display (about 500 pieces) is from the collection of
Nasser D. Khalili and contains many precious items. The entire installation made use of huge mirrors so there was constant visual interaction between the Islamic art and the Christian Gothic church, each offering commentary on the other.
On my arrival at Utrecht station I was met by Clara Strijbosch, who was at the last SASMARS conference at Mont Fleur and who kindly arranged excellent accommodation at a reasonable price in a B&B. On my last day in Utrecht I visited the Catharijne convent to see an exhibition of Macedonian icons, some of them a thousand or more years old, and reflecting the austerity and richness of the Orthodox tradition. All in all, a memorable if brief visit.
---
Congratulations to
David Levey
who has been promoted to Associate Professor in Unisa's Department of English Studies. Dave has been linked to SASMARS for many years.
---
On 3 July 2010,
Professor Brian Pearce
of the Department of Drama Studies, Durban University of Technology, was appointed Honorary Life Member of the Shakespeare Society of Southern Africa, "in recognition of sterling service as Editor of the Society's Journal." Brian edited the journal from 2000 to 2008. Recently, he published a chapter entitled, "British directors in post-colonial South Africa" in
Shakespeare in Stages
,
edited by Christine Dymkowski and Christie Carson (2010 Cambridge: Cambridge University Press).
He also published a reprint of an article which originally appeared in Shakespeare in Southern Africa (19, 2007), entitled "Hamlet, the Actor". (Lee, Michelle Ed. Shakespearean Criticism V.129 Bristol: Gale Cengage Learning, 2010.) He co-authored (with Kevin Duffy) an article entitled "Hamlet: Rational and Emotional Units of Meaning in Four Soliloquies". (Shakespeare in Southern Africa 22, 2010, 21-28) He also published a conference paper, "Shakespeare and social justice: critique and conformity during apartheid", in Proceedings of the 'Art and Social Justice' International Conference 21 – 24 March 2010. On 23 May 2011 he addressed the Faculty of Arts and Design at Durban University of Technology on the theme of "Global Shakespeare" and on 25 May he gave a presentation on "The theme of Music in Shakespeare" for
Lifelong Learning.
David Scott-Macnab
writes: In February I attended the 8th Biennial International conference of ANZAMEMS (Australian and New Zealand Association for Medieval and Early Modern Studies) in Dunedin, New Zealand, where I spoke on 'Chaucer's
Tale of Sir Thopas
and the Mystery of Thopas's Lancegay'. It was a most impressive event as it attracted several hundred delegates from around the globe, and included no fewer than four keynote speeches by luminaries in a number of fields, including Prof. Dauvit Brown (Glasgow), Prof. Michael Hunter (Birkbeck College), Prof. Peter Matheson (Otago) and Prof. Alastair Minnis (Yale). The conference was also attended by representatives from Brepols Publishing, who congratulated Australian and New Zealand scholars in medieval and Renaissance studies for 'punching well above their weight' in terms of contributing high quality publications to the Brepols list; and the programme was enlivened by an exhibition of rare books and a number of excursions to notable sights in Dunedin.
'Sir John Fastolf and the Diverse Affinities of the Medieval Lancegay',
The Southern African Journal of Medieval and Renaissance Studies
, 19 (2010 for 2009): 97–116.
'The Medieval Boar and its Haslets',
Neuphilologische Mitteilungen
, 111 (2010): 355–66.
'The Hunting of the Hare in the Heege Manuscript',
Anglia: Zeitschrift für Englische Philologie
, 128 (2010): 102–23.
Leonie Viljoen
's
article 'Ellen Bið Selast – "Courage Is the Best Thing": Exile and Displacement in Old English Poetry' was published in
scrutiny2: issues in english studies in southern africa,
15:2 (2011 for 2010): 5-16.
---
Dr. William R. Short,

author of

Icelanders in the Viking Age,

was recently awarded the position of Research Fellow at the Higgins Armory Museum in Worcester, MA, USA. Dr. Short has been a part of the museum's research efforts to explore the martial arts of the European Middle Ages and Renaissance. Dr. Short's interest in medieval Icelandic literature has led him to focus his research on the fighting techniques of the Viking age.
While combat treatises written by fight masters survive from the later medieval and the Renaissance periods, little survives that informs us of the fighting techniques of the Vikings. Dr. Short has used the Sagas of Icelanders and other medieval Icelandic sources, combined with forensic evidence, pictorial sources, and other written sources to create a speculative reconstruction of Viking combat techniques that is consistent with the available sources. At the museum, Dr. Short and his colleagues research, practice, teach, and demonstrate the lost martial arts of the Viking age.
Recently, they have created a series of short demonstration videos illustrating some of the fighting moves described in the sagas. The sagas from which the moves were taken are listed in the YouTube text description for each video. The first video in the series shows sword and shield versus two-handed axe combat:
Dr. Short was one of the instructors for a short summer course on Gísla saga offered by the University Centre of the Westfjords in Iceland this year. The intensive course includes classroom work on Gísla saga, on the Icelandic language, and on the history and culture of Viking-age Iceland. Outside of class, students will have an opportunity to visit the saga sites, attend saga-related performances, sail on a replica Viking ship, and receive a hands-on introduction to the use of Viking weapons. More information on the course is available from the

University Centre website.

---
---