Conference News
'Mortality and Imagination: The Life of the Dead in the Middle Ages and the Renaissance'
The 21st Biennial Conference of the Southern African Society for Medieval and Renaissance Studies will be held at Mont Fleur, Stellenbosch, South Africa, on 30 August-2 September 2012.
We are proud that Helen Fulton
, BA (Sydney), Dip. Celt (Oxon.), Ph.D. (Sydney) will be the keynote speaker at the conference.
Helen Fulton is Professor of Medieval Literature in the Department of English and Related Literature and the Centre for Medieval Studies at the University of York. Her main research areas are medieval literatures, Celtic studies, Arthurian literature, and critical theory.
A graduate of Linacre College, Oxford, and the University of Sydney, Helen has held a Leverhulme Postdoctoral Fellowship at the University of Wales, Aberystwyth, and Visiting Research Fellowships at Corpus Christi College, Cambridge, and the Institute of English Studies, University of London. She has over 50 publications, including 7 authored or edited books, and has convened 3 major international conferences as well as organising numerous sessions at international conferences. She has given 6 keynote addresses and many invited papers in the UK, US and Australia. She is currently a member of the AHRC Peer Review College, the editor of a refereed journal (
Transactions of the Honourable Society of Cymmrodorion
), and a member of several editorial boards including the University of Wales Press. She has been the founding Director of three research centres and played a major role in research strategy in her previous post as Director of the Research Institute for Arts and Humanities at Swansea University.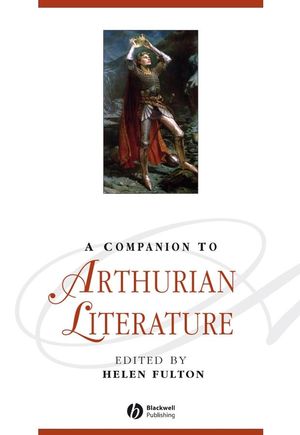 Helen has extensive experience of leading research projects in the UK and Australia, acting as Principal or Co-Investigator on 13 funded projects (British Academy, AHRC, Australian Research Council). She recently collaborated as Co-Investigator on an AHRC-funded research project, 'Mapping Medieval Chester',
using digitization and GIS mapping (
www.medievalchester.ac.uk
) and is now leading two teams in the development of further projects, 'Middle English in Medieval Wales' and 'Britain, Ireland and the Italian Renaissance: Reception and Influences'. Other current research includes an edition of the Middle Welsh version of the Troy story (
Ystorya Dared
) and completion of a monograph,
The Medieval Town Imagined
.
Her most recent publications are the edited collections
Companion to Arthurian Literature
(Wiley-Blackwell, 2009) and
Urban Culture in Medieval Wales
(University of Wales Press, forthcoming).
Should you wish to attend, write to
P
rofessor David Scott-Macnab
for a preregistration form.
---
The University of Johannesburg Medieval and Renaissance Study Group
held its annual symposium on Saturday 29 October 2011.
The theme this year was
Journeys and Journeying – Literal and Metaphorical – in the Middle Ages and Renaissance,
which produced an interesting range of offerings
.
The programme was as follows:
Prof. Leonie Viljoen (Research Fellow, Dept of English Studies, UNISA):
'...
to seken straunge strondes': Some Thoughts on Medieval Pilgrimage
Ms Sonia Fanucchi (Dept of English, WITS):
Conversations with Dante: Journeying through the
Inferno
in South African Classrooms
Dr Mitzi Andersen (formerly Dept of English, UNISA):
Travels and Terminations: A Consideration of Books 7 and 8 of Malory's
Le Morte Darthur
Ms Ansie De Swart (Independent Scholar):
Then and Now: Journeying to Compostela
The day's proceedings culminated in a unique performance of Medieval Music on original instruments by Simon Stengel, aka
Jongleur.
For more information about the
University of Johannesburg Medieval and Renaissance Study Group
or to be added to their mailing list
, contact Prof. David Scott-Macnab in the Department of English on 011 559 3456, or by email

at
dscott-macnab@uj.ac.za
.
SASMARS President
David Scott-Macnab
writes:
In July 2011 I addressed the Leeds International Medieval Congress in a panel jointly organised by the Royal Armouries and the Leeds Institute for Medieval Studies on the topic 'Lances, Darts and
Archegaies
: Cavalry Weapons in 14th-Century France'. As always, the IMC is an event that can lead to stimulation overload. There are book displays galore, a craft fair, a medieval feast, evenings of instruction on topics as diverse as medieval calligraphy and music, and guided excursions to medieval castles, abbeys and churches. In short, an occasion not to be missed!
I later spent five weeks as a guest scholar at the Medieval and Early Modern Centre of the University of Sydney, working on a forthcoming publication on Chaucer's treatment of animals in a special edition of Studies in the Age of Chaucer; I also addressed the Centre on the topic 'Interpreting the Jokes of a Half-Alien Culture: The Case of Chaucer's
Tale of Sir Thopas
'.
Recent publications include:
I'm delighted to be able to say that our forthcoming conference in August has attracted a diverse and fascinating range of papers on language, literature, history, art history and religion (among other topics) in both the Middle Ages and the Renaissance from eminent authorities and younger scholars alike from around the world. We feel assured that the conference will be a great success.
News from one of our Corresponding Fellows
---
Gordon Campbell
writes: I have almost completed a mildly dotty book on hermits and hermitages in Georgian gardens; my working title is
The English Ornamental Hermit
. In the past few weeks I have embarked on two short books for OUP's VSI series, one entitled
The Contemporary Islamic World
and another called
The Garden.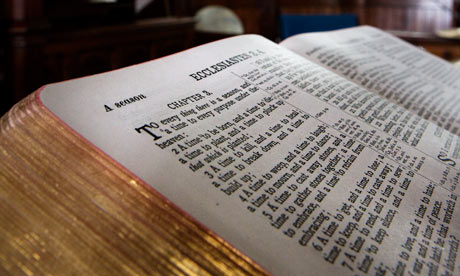 The King James Version. Photograph: Murdo MacLeod
I have two bits of recent news: I have been elected a Fellow of the British Academy, and I have been given the 2012 Longman - History Today Trustees Award (for lifetime contribution to History). My book
Bible: the Story of the King James Version
(2010) generated some 60 lectures in Belgium, Bulgaria, Canada, England, France, Ireland, Scotland, Switzerland, the United States and the Vatican last year.
I have not had occasion to return to South Africa, but I follow the publications and events of SASMARS with interest, not least because I associate it with friends, and I should like to continue my link, which I value.
DLitt Dr(hc) FBA FSA FLS FRHistS FRGS FRAS
Professor of Renaissance Studies
Telephone 44-(0)116-252-2633
Read more
about
Bible: the Story of the King James Version.
A review appears
here
.
Congratulations to Chris Thurman, whose new book,
At Large: Reviewing the Arts in South Africa,
was recently published by Common Ground in the USA. Information from the publishers states that
As a 'critic at large', Chris Thurman has engaged with the work of theatre practitioners, musicians, dancers, visual artists and writers from across the South African arts spectrum. In this collection of journalistic essays, reviews and interviews produced over the course of five years, he not only explores the role of the arts – and the challenges facing artists – in a country still completing its transition to democracy, but also asks provocative questions about a range of social and political issues. Informed by an awareness of South Africa's complex cultural history/histories, At Large offers a snapshot (or, rather, a series of snapshots) of the arts in the country during the early years of the twenty-first century, providing insight into the production and reception of both 'local' and 'global' artistic phenomena.

Read more
---
Hurstwic
,
a
s
i
t
e
d
e
d
i
c
a
t
e
d
t
o
Viking
r
e
s
e
a
r
c
h,
has just announced their first DVD, Hurstwic Viking Combat Training Volume 1: The Fundamentals of Viking Training. The DVD is now available from Hurstwic.com and from other vendors. The announcement below shows some excerpts from the DVD. Whether you are a beginner, or an experienced fighter, use this DVD to help you grow to become a stronger Viking fighter.